Unfortunately for the Junior European title holders, today was not their day. In both the -81kg and -90kg categories, Ibragimgadzhi SULEIMANOV (RUS) and Nika KHARAZISHVILI (GEO) went out in the early rounds, taking the medal opportunity away, however in the -70kg category, Nataliia CHYSTIAKOVA (UKR) was still in chance for bronze following a semi final loss.
Giorgi SHERAZADISHVILI (GEO) had a lot to make up for following his performance in Luxembourg, after getting off to a blinding start, both of the Russian entries defeated him and as a result he left without a medal. Today, he once again flew through his preliminaries but this time found himself in the final, again, it was Russia that stood in his way.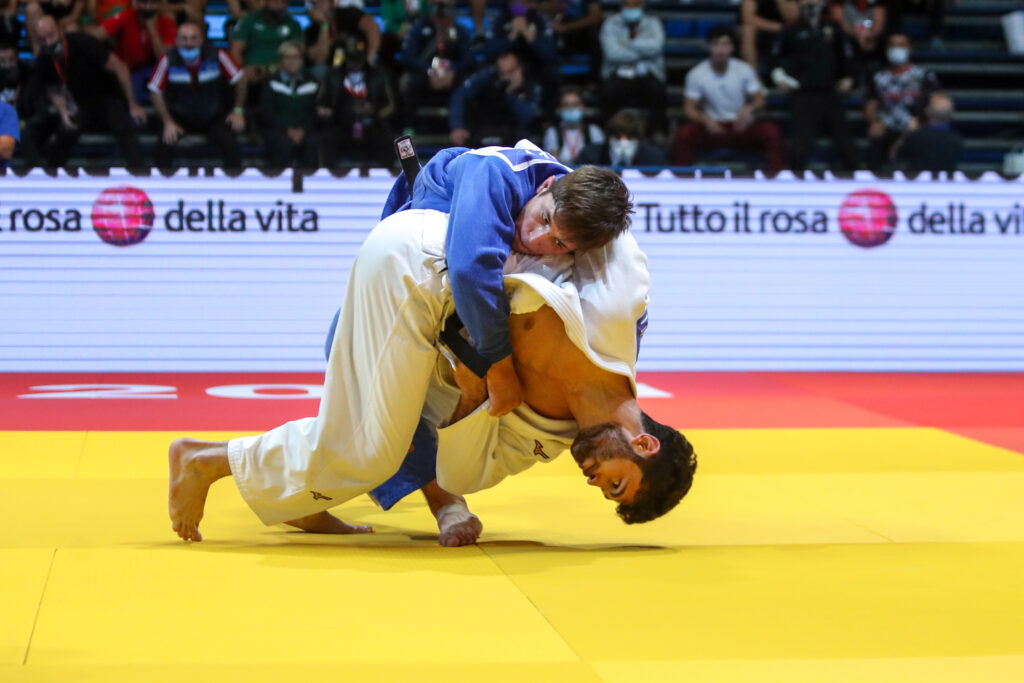 Adam TSECHOEV (RUS) became the cadet European champion in 2019 but in the -66kg category. Throughout the COVID-19 period he has been training and moved up two weight categories and has found himself at the top.
In the final Sherazadishvili executing what looked as if it could be a scoring uchi mata but the Russian was too quick and spun out, however he wasn't so lucky in the final minute. Tsechoev attempted a seoi nage but it was anticipated and countered by the Georgian. This waza ari score earned him the junior world title. The second gold for team Georgia.
Twice this year, Lara CVJEKTO (CRO) fell at the hands of junior European champion Chystiakova, previously in the final in Luxembourg, but today it was clear that the Croatian had gone away and done her homework on her opponent resulting in a semi final win. This meant that she would take on Ai TSUNODA ROUSTANT (ESP) who was also a medallist in Luxembourg.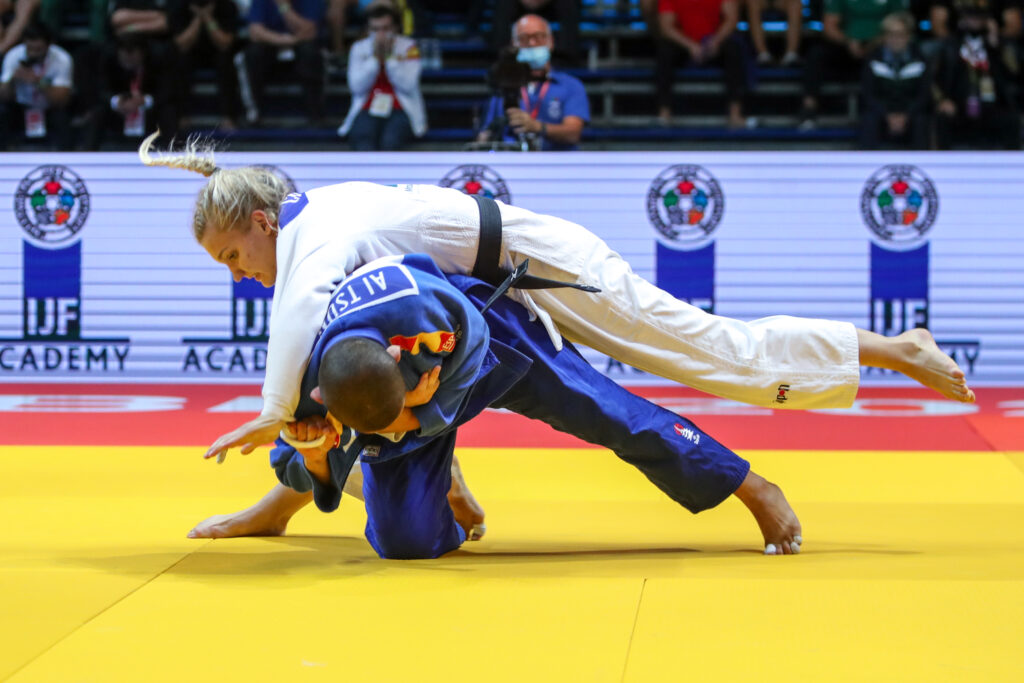 The Spanish athlete dominated in the final of the -70kg category, scoring waza ari with a drop seoi nage, using the height of her opponent to her advantage. Tsunoda has excelled as a cadet athlete, taking a title at both world and European level and now she can add a junior world title to that collection.
In the -90kg category, Tigo RENES (NED) once again found himself in a major final following the Junior European Championships in Luxembourg, however this time he would be against the junior European bronze medallist SAFRANY Peter (HUN). Though the Hungarian made it in to the semi final, he lost out to the eventual champion, Nika KHARAZISHVILI (GEO).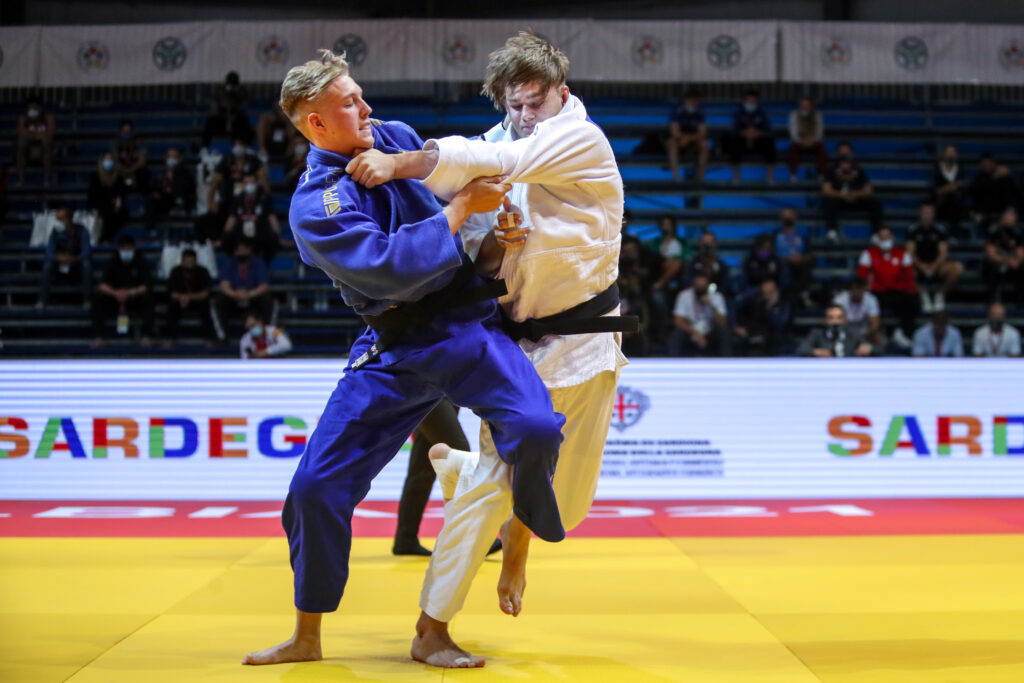 Unfortunately for Renes, today was to be a repeat of his European experience and he was forced to take the silver medal as Safrany led the final and it seemed that the left on right suited him more. Two waza ari scores gave him his gold medal and he was speechless regarding his golden achievement here in Olbia.
The final day of individual competition will take place tomorrow where we will see the -100kg, +100kg, -78kg and +78kg categories discover who will be the next world champion in the respective weights.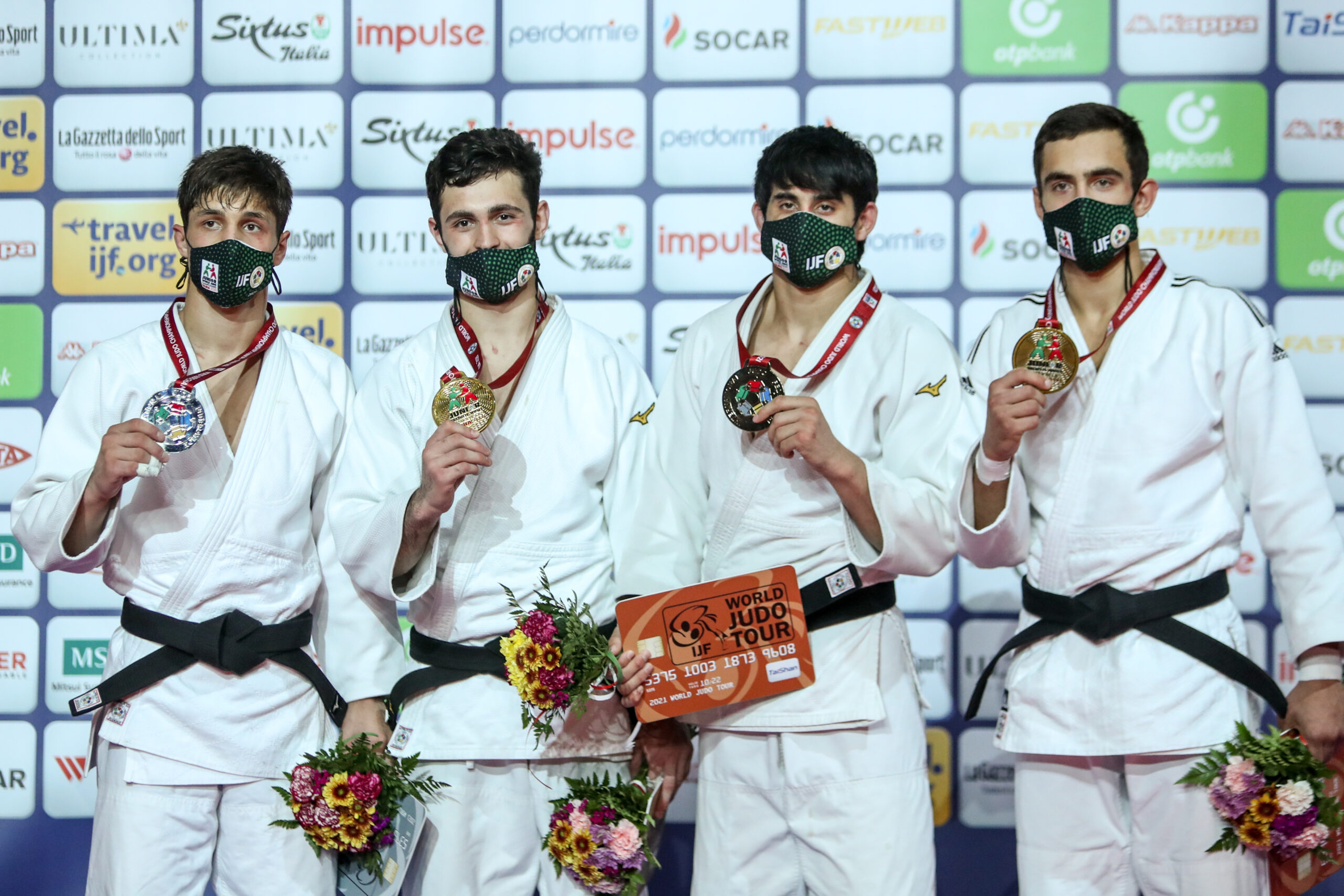 -81kg medallists 🥇 SHERAZADISHVILI Giorgi 🇬🇪 🥈 TSECHOEV Adam 🇷🇺 🥉 HAJIYEV Elijan 🇦🇿 🥉 BUBYR Artem 🇺🇦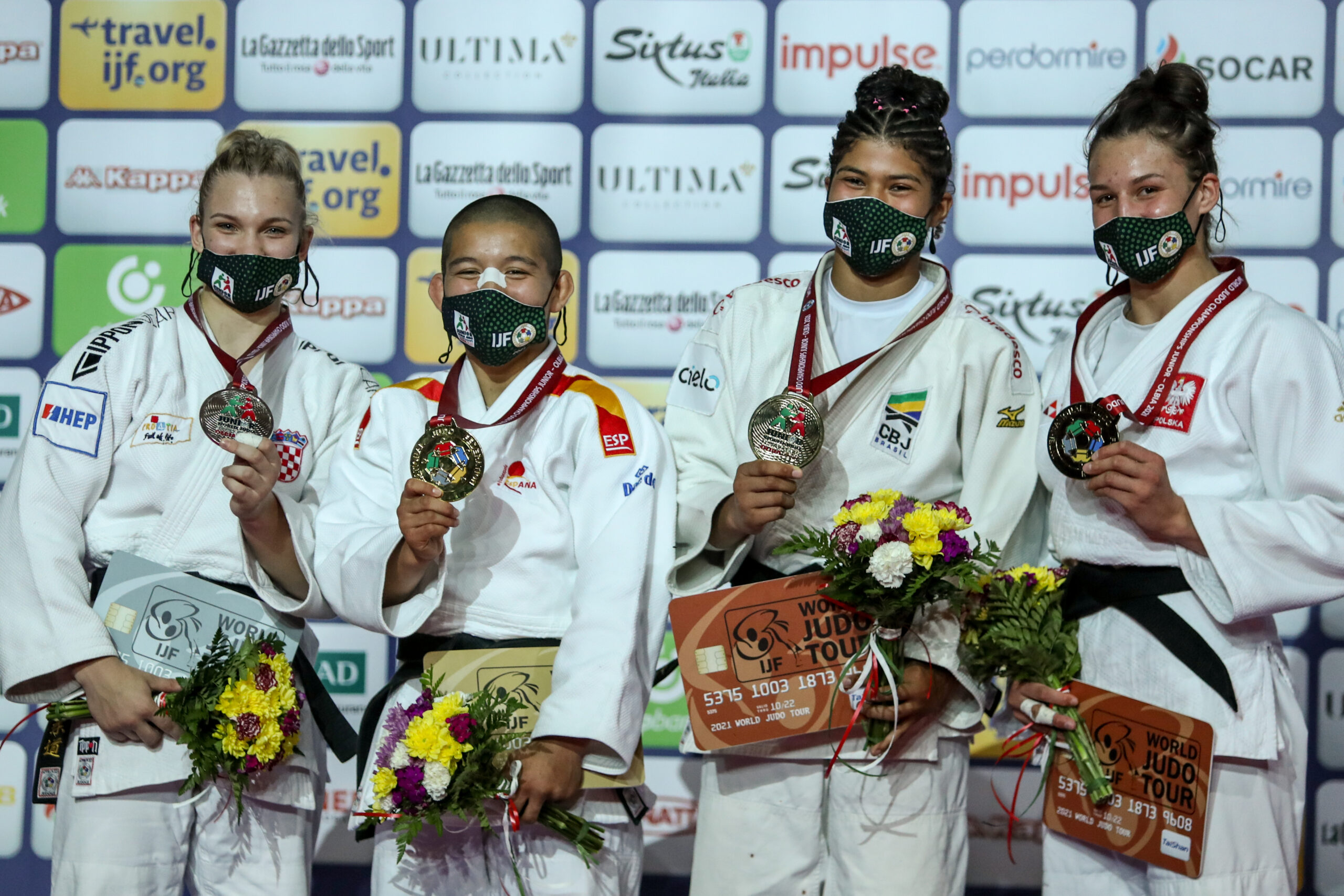 -70kg medallists 🥇 TSUNODA ROUSTANT Ai 🇪🇸 🥈 CVJEKTO Lara 🇭🇷 🥉 CARVALHO Luana 🇧🇷 🥉 SOBIERAJSKA Katarzyna 🇵🇱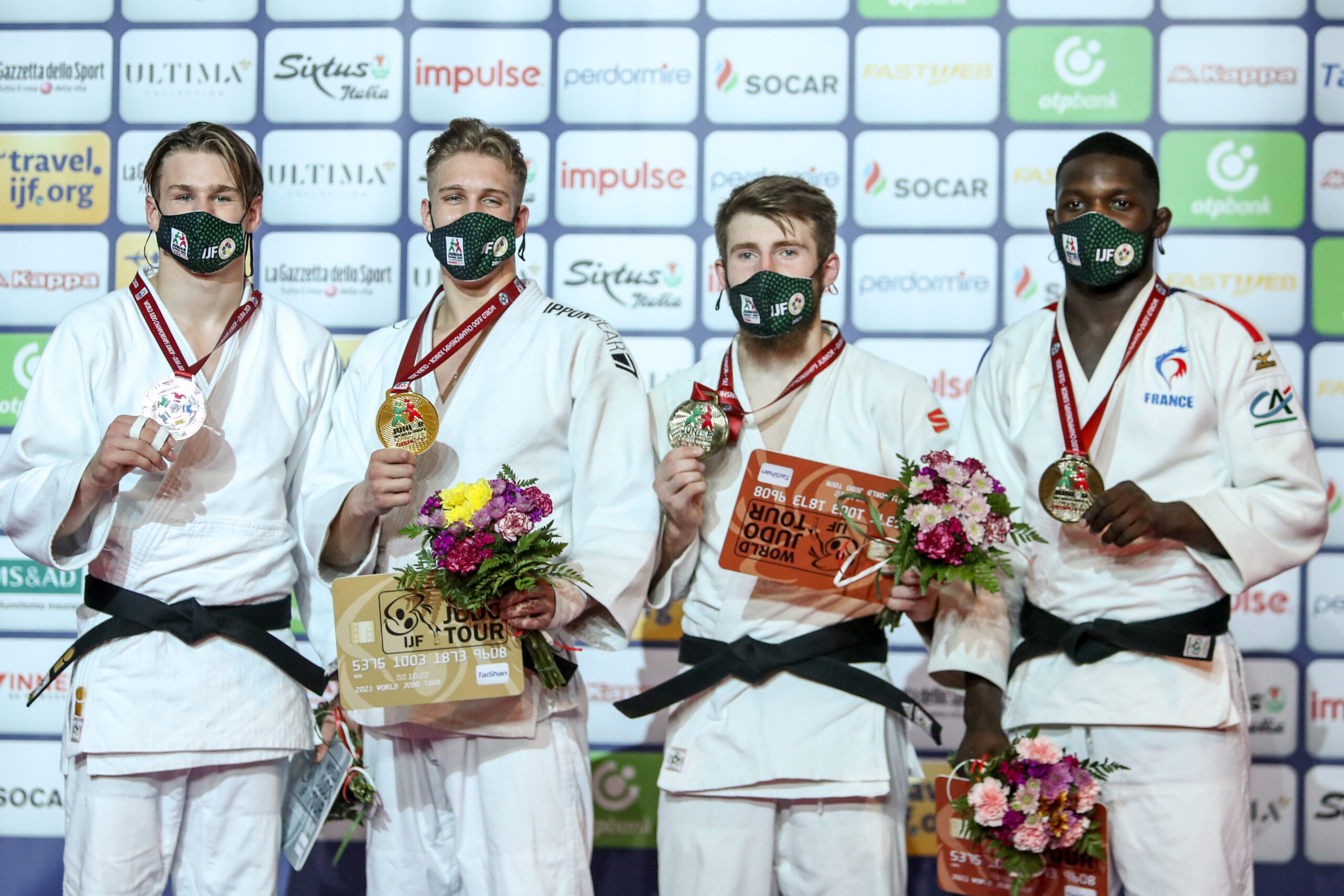 -90kg medallists 🥇 SAFRANY Peter 🇭🇺 🥈 RENES Tigo 🇳🇱 🥉 SANGARIEV Adam 🇷🇺 🥉 NGAYAP HAMBOU Maxime-Gael 🇫🇷
Follow the action from 10:00 CEST at live.ijf.org.
Loading...
Currently there are no photos available!
Loading...
Currently no data available!
Judoka
Author: Thea Cowen
---