On the fourth and final day of the individual competition, there were some surprise exits and with a heavy European presence, a chance for major rematches following the Junior European Championships in Luxembourg.
Yael VAN HEEMST (NED) was, again in the final of a major tournament, determined to better her European result and take the gold. It just so happened that her opponent was Anna Monta OLEK (GER), her downfall of the Junior European Championships. With a great rematch on our hands, it was highly anticipated.
Still feeding off her European success, she came in confident to the -78kg final and within the first half of the contest, executed a waza ari scoring uchi mata transitioning in to osae komi to collect her first world title.
It was a bit of a surprise that the senior world bronze medallist, Ilia SULAMANIDZE (GEO) didn't make it to the final in Luxembourg, even though he was still on the podium. He struggled against the eventual champion, Matevy KANIKOVSKY (RUS) and once again the pair went head to head in a semi final. A fierce battle for grips was the main focus and it was such an equal contest that neither were able to score and so it became a shido result in favour of the Georgian.
He then went on to face Sukhrob RAJABOV (UZB), the only non-European finallist of the whole tournament. In 2019, Sulamanidze took bronze in Marrakech so desperately wanted to make sure he would leave with gold this time. The initial score came in the final minute for the Georgian, a simple foot sweep gave him a waza ari and was the winning score.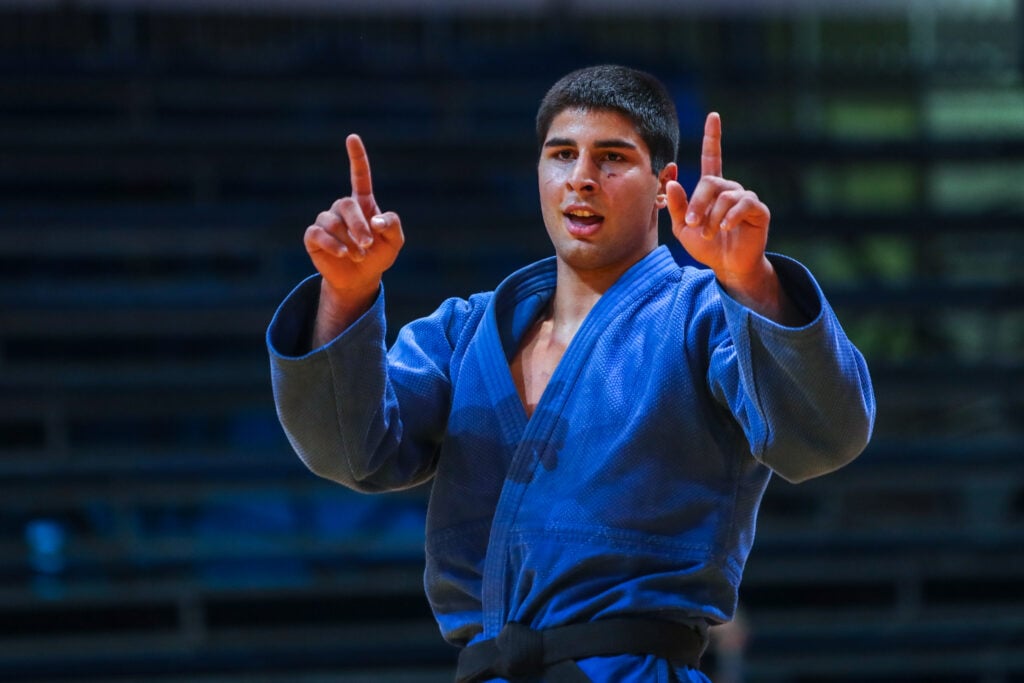 The expectation is always high for Lea FONTAINE (FRA) who has successfully dominated at both cadet and junior level, with few finding a way past her, but today the young Turkish athlete, Hilal OZTURK played a tactical game and placed herself in the semi final, only to be defeated by the other half of the formidable French pair, Coraline HAYME. Hayme took silver at the Junior European Championships, second to her team mate, but today Marit KAMPS (NED), who has always struggled against Fontaine, was dealt another French card in the final.
She had a tough job to regain strength following her semi final bout against German, Elisabeth PFLUGBEIL, going in to golden score before Kamps countered a weak attack. It seemed she was unable to get back on form, Hayme managed to control the contest well and put in multiple attacks which were close to scoring and the Dutch simply had no answer.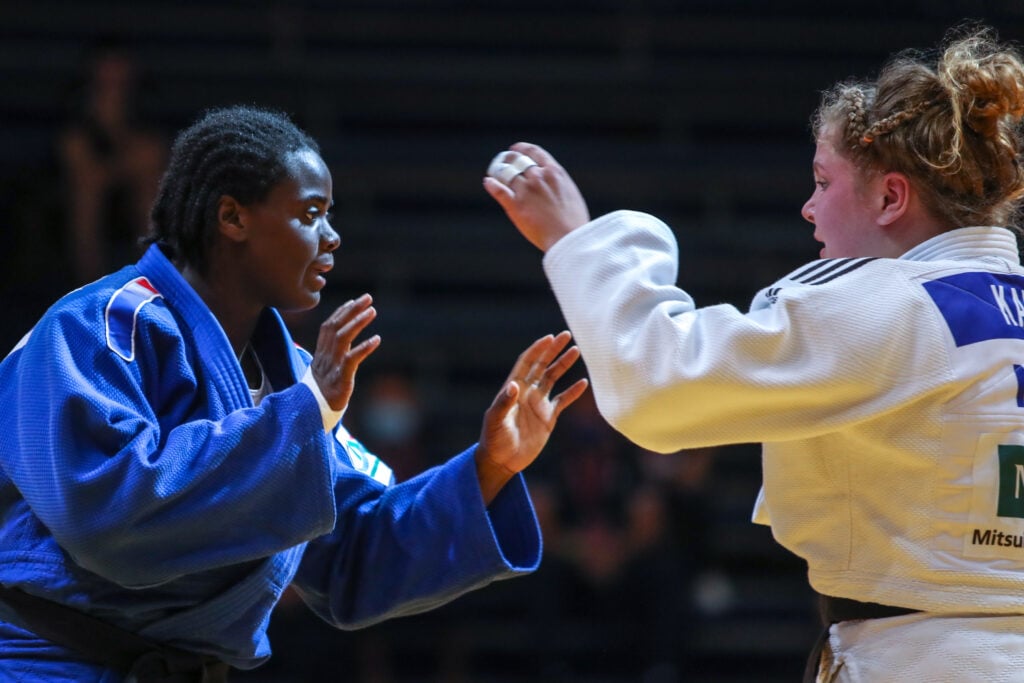 One of the most enthralling contests of the Junior European Championships 2021 was the +100kg final between the eventual champion, SIPOCZ Richard (HUN) and Saba INANEISHVILI (GEO). Today we were able to relive it all over again.
Both had little trouble reaching the final, with their judo seemingly more mature than that of their opponents, imaginably this is due to their experience on the senior circuit. It was off to a strong start for the Georgian, he dominated the first half of the contest and Sipocz ended up in a tough situation after picking up two shidos. The pair had the ability to throw and both came close but as they know each other well, they were able to defend.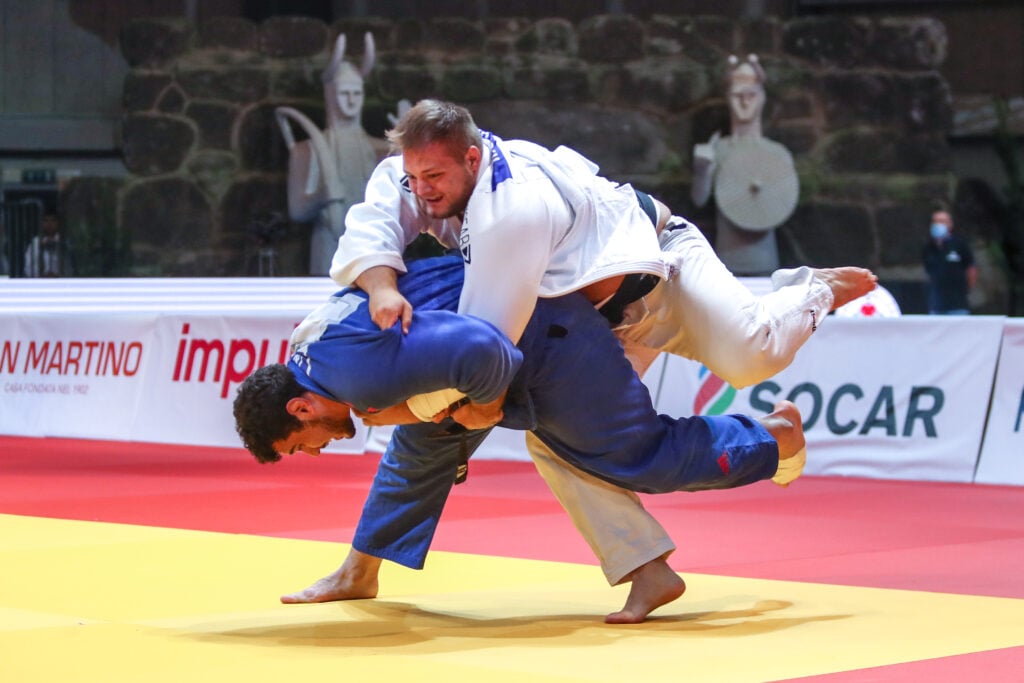 For a period it looked as if it may be decided on penalties, however Inaneishvili took his opportunity in golden score and scored waza ari with what we see as a typical Georgian harai makikomi.
This fourth and final gold for Georgia made history for the junior team.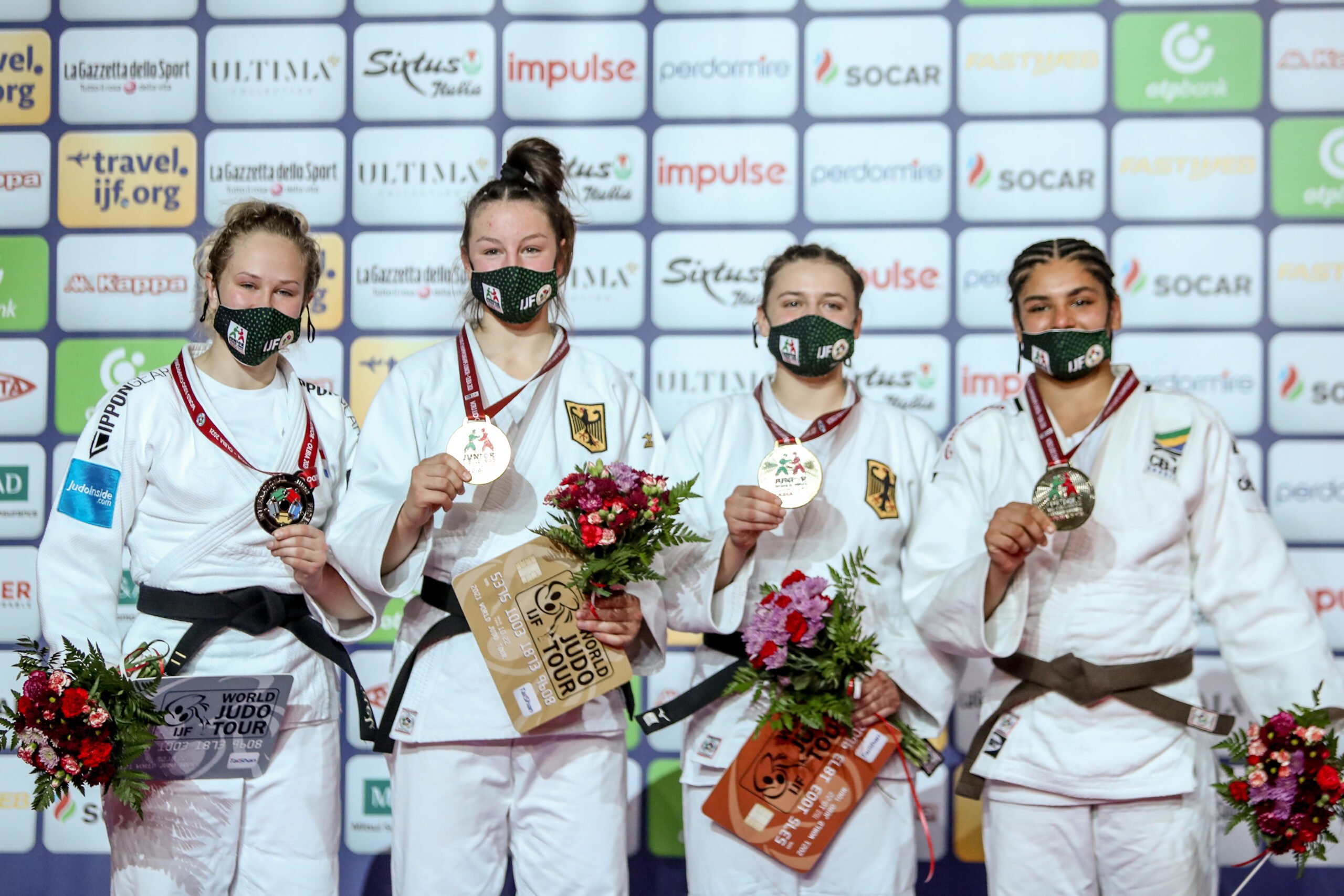 -78kg medallists 🥇OLEK Anna Monta 🇩🇪 🥈VAN HEEMST Yael 🇳🇱 🥉IGL Raffaela 🇩🇪 🥉RAMOS Eliza 🇧🇷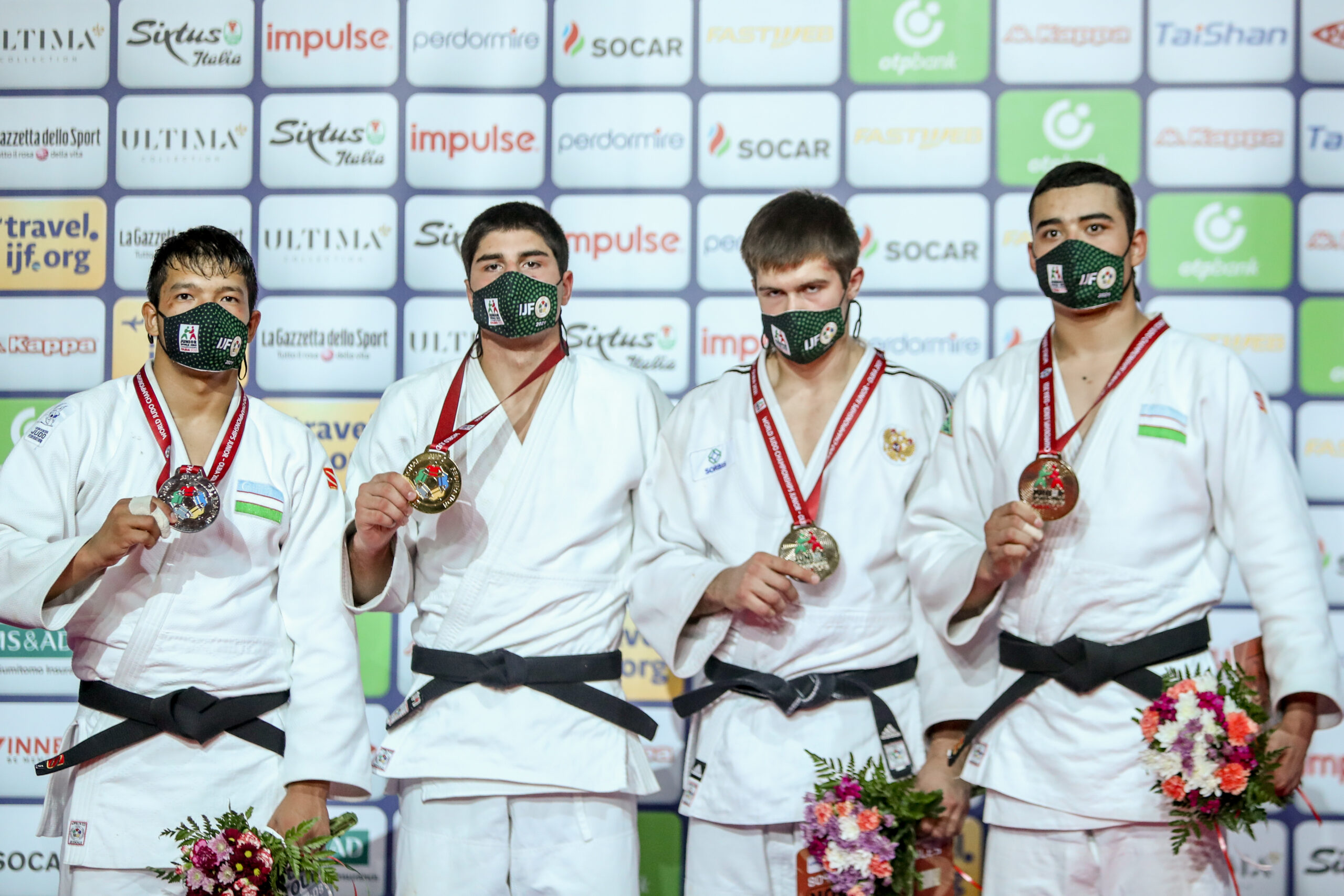 -100kg medallists 🥇SULAMANIDZE Ilia 🇬🇪 🥈RAJABOV Sukhrob🇺🇿 🥉KANIKOVSKIY Matvey 🇷🇺 🥉TUROBOYEV Utkirbek 🇺🇿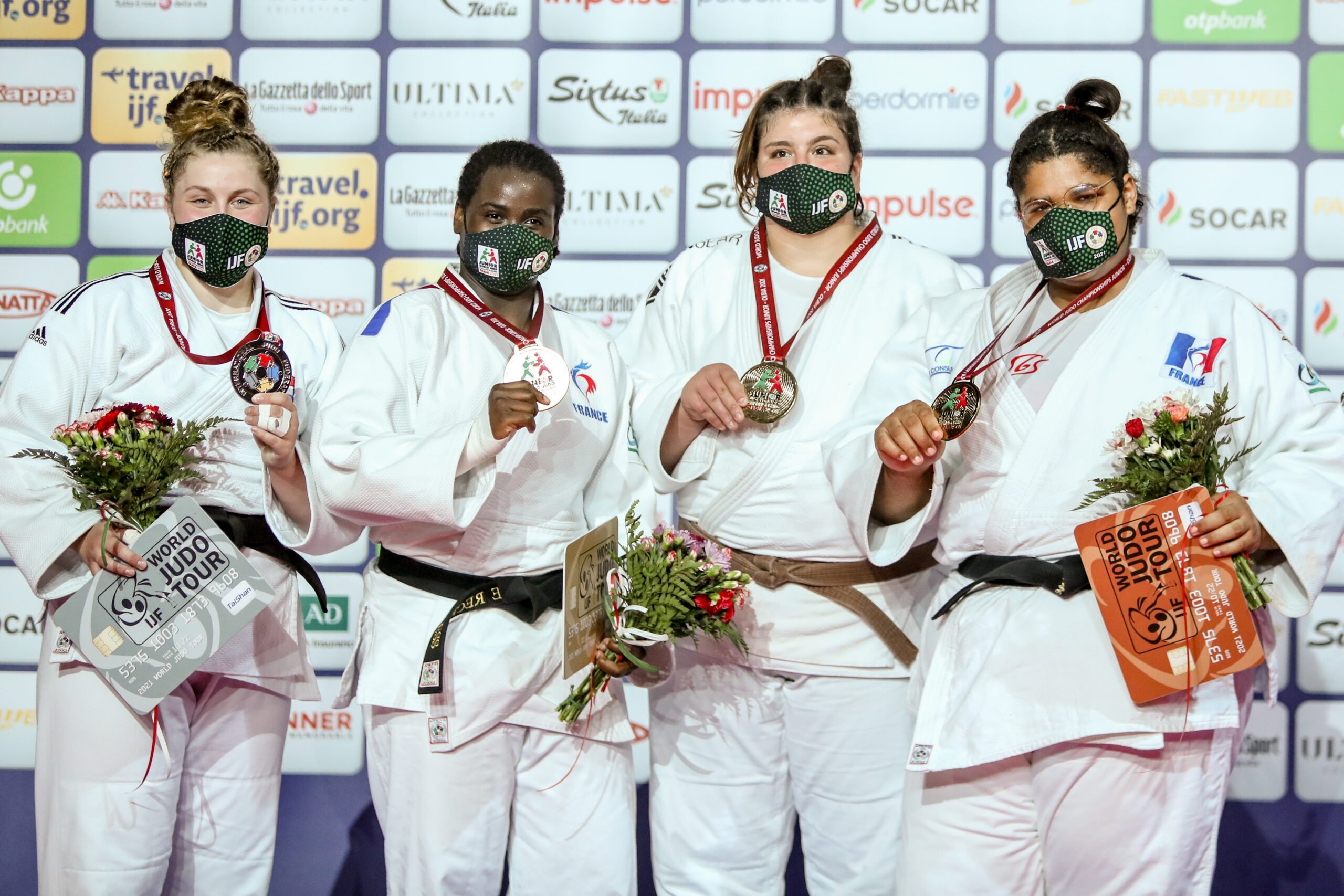 + 78kg medallists 🥇HAYME Coraline 🇫🇷 🥈KAMPS Marit 🇳🇱 🥉OZTURK Hilal 🇹🇷 🥉FONTAINE Lea 🇫🇷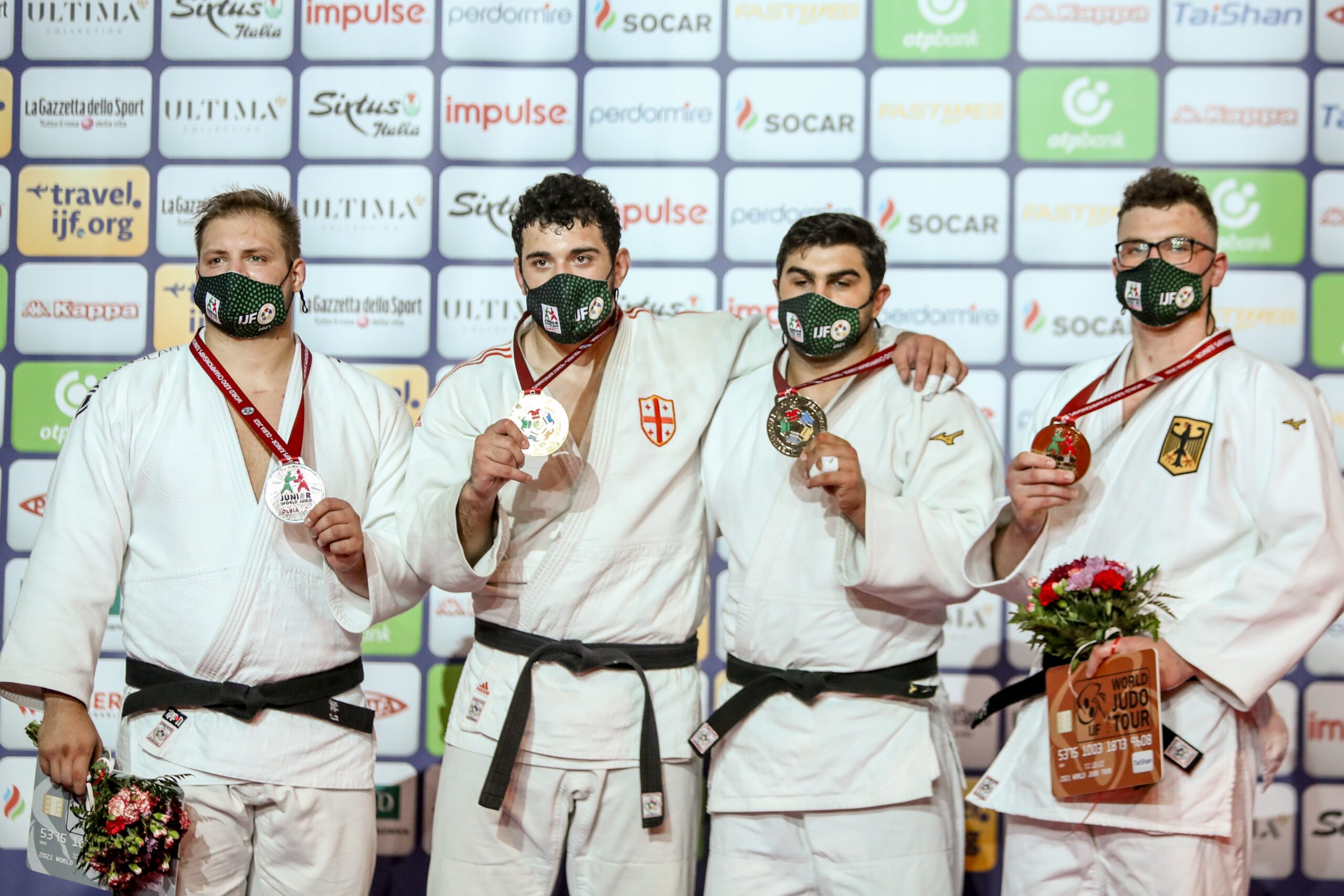 +100kg medallists 🥇INANEISHVILI Saba 🇬🇪 🥈SIPOCZ Richard 🇭🇺 🥉DEMETRASHVILI Irakli 🇬🇪 🥉WITASSEK Yvo 🇩🇪
The individual competition has now come to a close with Europe taking an extraordinary fifty medals in total but it isn't over yet. Tomorrow we will see the exciting mixed teams event go ahead and Team France will be hoping they can mimic their European performance to take yet another title.
Watch the action at live.ijf.org.
Loading...
Currently there are no photos available!
Loading...
Currently no data available!
Author: Thea Cowen
---