In Olbia, the second day of the Junior World Judo Championships 2021 gave us yet more great performances and was a chance for our junior European title holders to prove that their standing was no fluke.
In the -57kg category, the 16 year-old Gefen PRIMO continued to established herself at junior level, leaving absolutely no room for doubt that she is at the top of her game, seeing out opponents with much greater experience. Aside from her third round contest against Martha FAWAZ (FRA), she won each contest by ippon and in her semi final fought the strength of the Russian, Natalia ELKINA.
Though the Israeli athlete managed to storm her way to the final, it was the second Russian who managed to deny her the gold.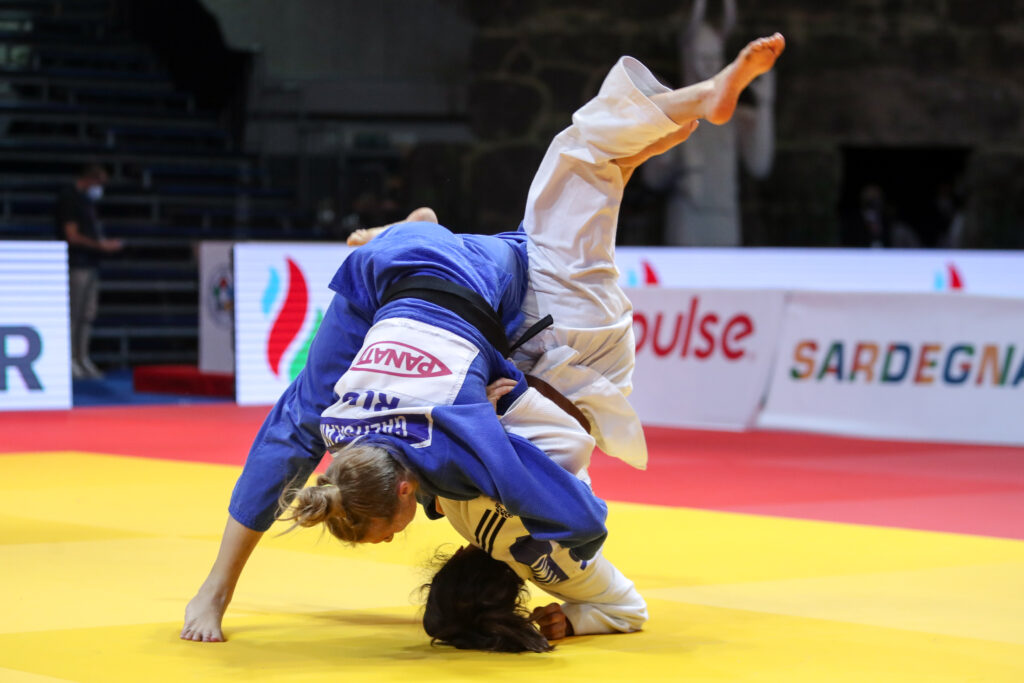 Unseeded and with no world ranking, Kseniia GALITSKAIA has been the star of the day, executing stunning technique against the top athletes in the category included three-time junior European champion, Fiaza MOKDAR (FRA) and 2019 cadet European champion Ozlem YILDIZ (TUR), both of whom took bronze today. The odds may have been stacked against her in regards to the results Primo achieved this year, but she has plenty of cadet success on her rap sheet, with a bronze at both European and world level. She bided her time and showed her class in the final, as Primo attacked with uchi mata, Galitskaia was waiting for it and countered with her own uchi mata to score ippon. 
World champion and Olympic finalist, Neil ADAMS explained the great danger of this contest with a left on right scenario and both athletes struggling to find their way in, but in most cases when both are looking for the uchi mata entry, a counter, uchi mata sukashi would be the result. However, today Galitskaia stepped aside for this technique, only to enter with her own uchi mata attack to really secure the ippon score and take her world title.
We are also now used to seeing the formidable Adrian SULCA (ROU) top the podium and today was no different. After looking at the draw he admitted he knew it would be an extraordinarily difficult day for him, with some of the strongest in his early rounds but he focussed on his preparation to take him through.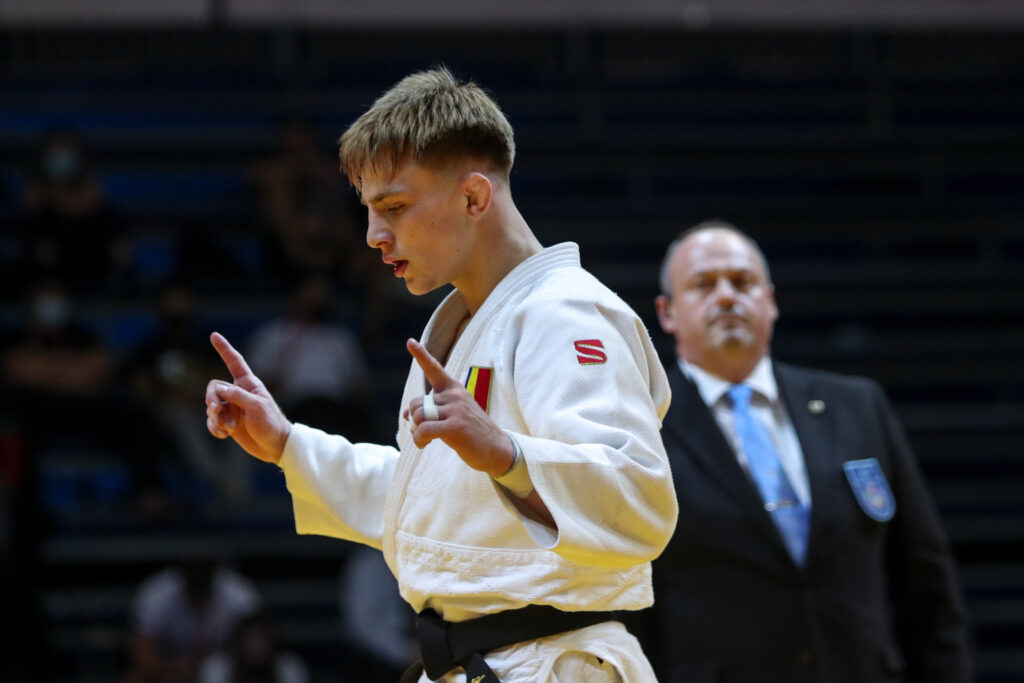 Sulca typically impresses in his contests with beautiful judo and is a memorable athlete, the final was evidence of this. He was up against Umart DEMIREL (TUR) who had had a fantastic day, seeing out major players as an unseeded contender, also with incredible judo, and so the final could have gone either way. The Romanian had to dig extra deep as he transitioned to ne waza, once his leg was in he tried to use momentum to roll Demirel but when unable to, he reversed in to a hold and managed this to score the ippon.
The only junior European champion who was unable to get in to the final was Katarina KRISTA (CRO) but with such a strong category, a gold was never going to be guaranteed. This didn't deter her from the podium completely though as she took on OZBAS Szofi (HUN) to take a celebrated bronze.
Instead the -63kg final was between Laura VAZQUEZ FERNANDEZ (ESP) and Joanne VAN LIESHOUT (NED). The pair had previously come head to head in the Junior European Championships 2021 in the fight for bronze where the Dutch came out on top, winning in the first 30 seconds with juji gatame.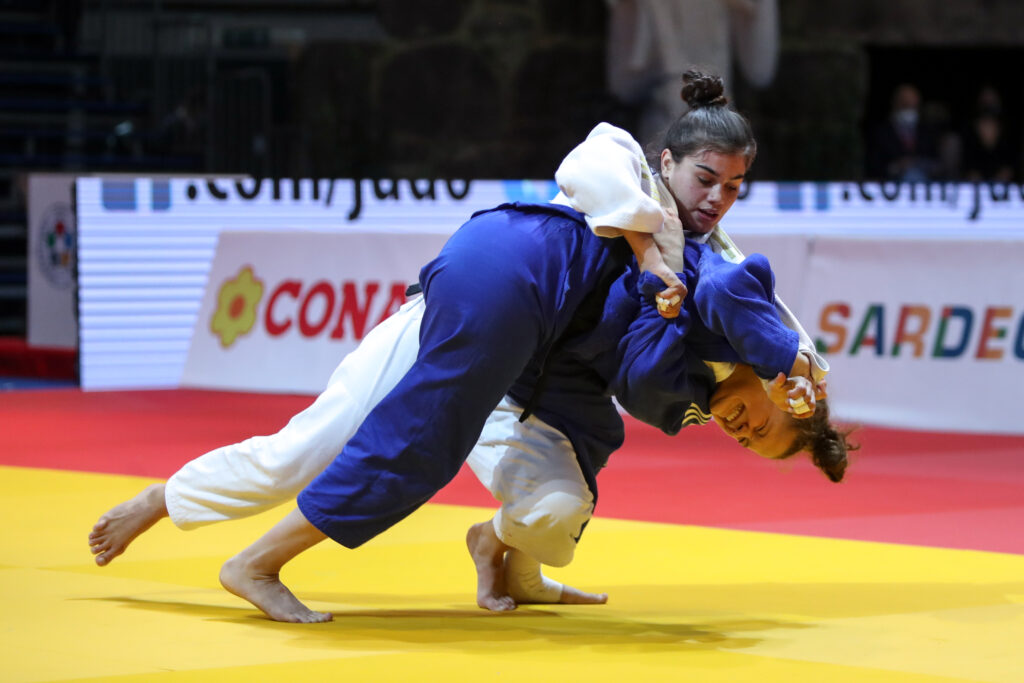 Today, Van Lieshout continued the winning streak and again defeated her Spanish opposition, first scoring waza ari followed by a submission in sangaku. This was Van Lieshout's first world medal and a gold at that, she was delighted.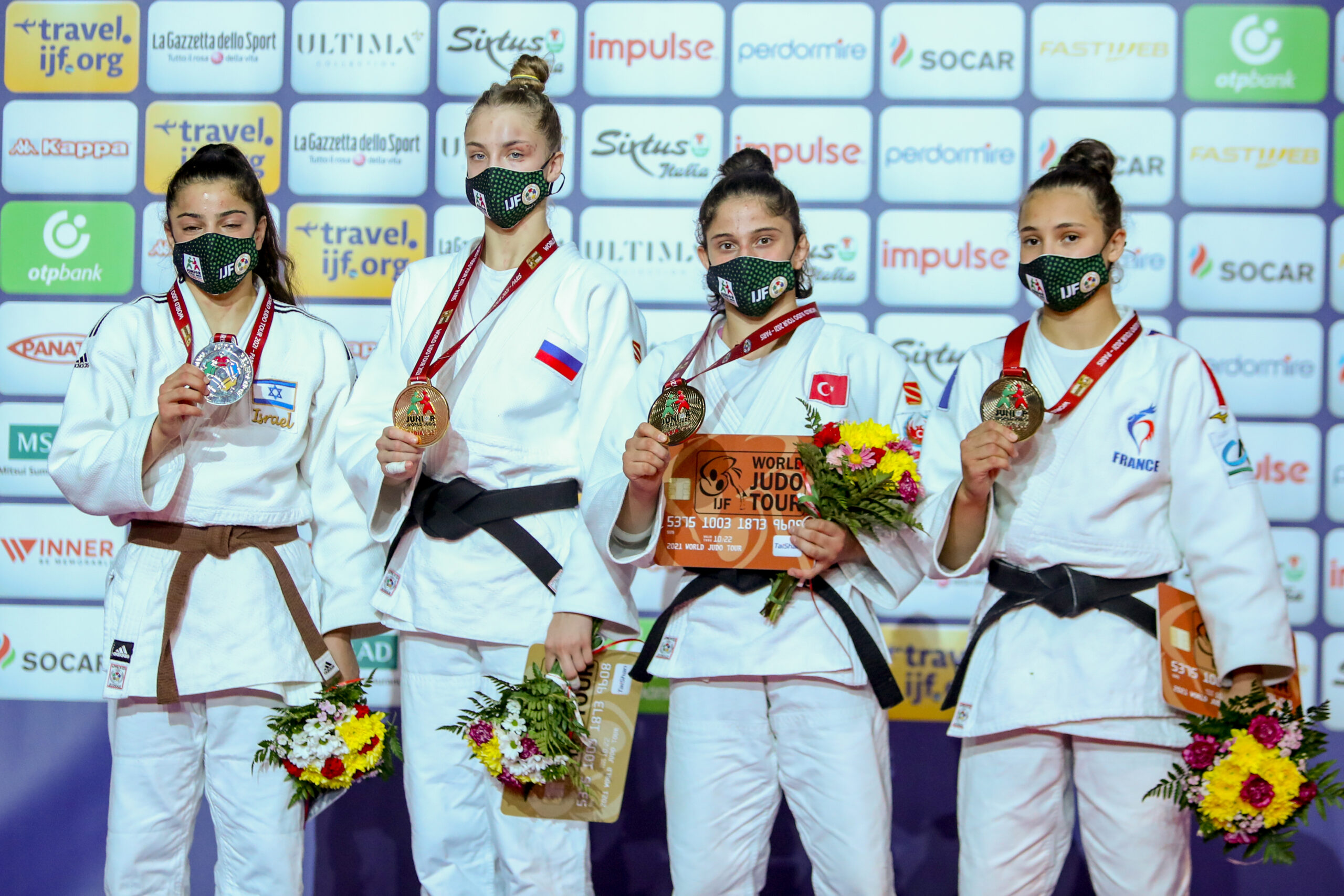 -57kg medallists 🥇 GALITSKAIA Kseniia 🇷🇺 🥈 PRIMO Kerem 🇮🇱 🥉 YILDIZ Ozlem 🇹🇷 🥉 MOKDAR Faiza 🇫🇷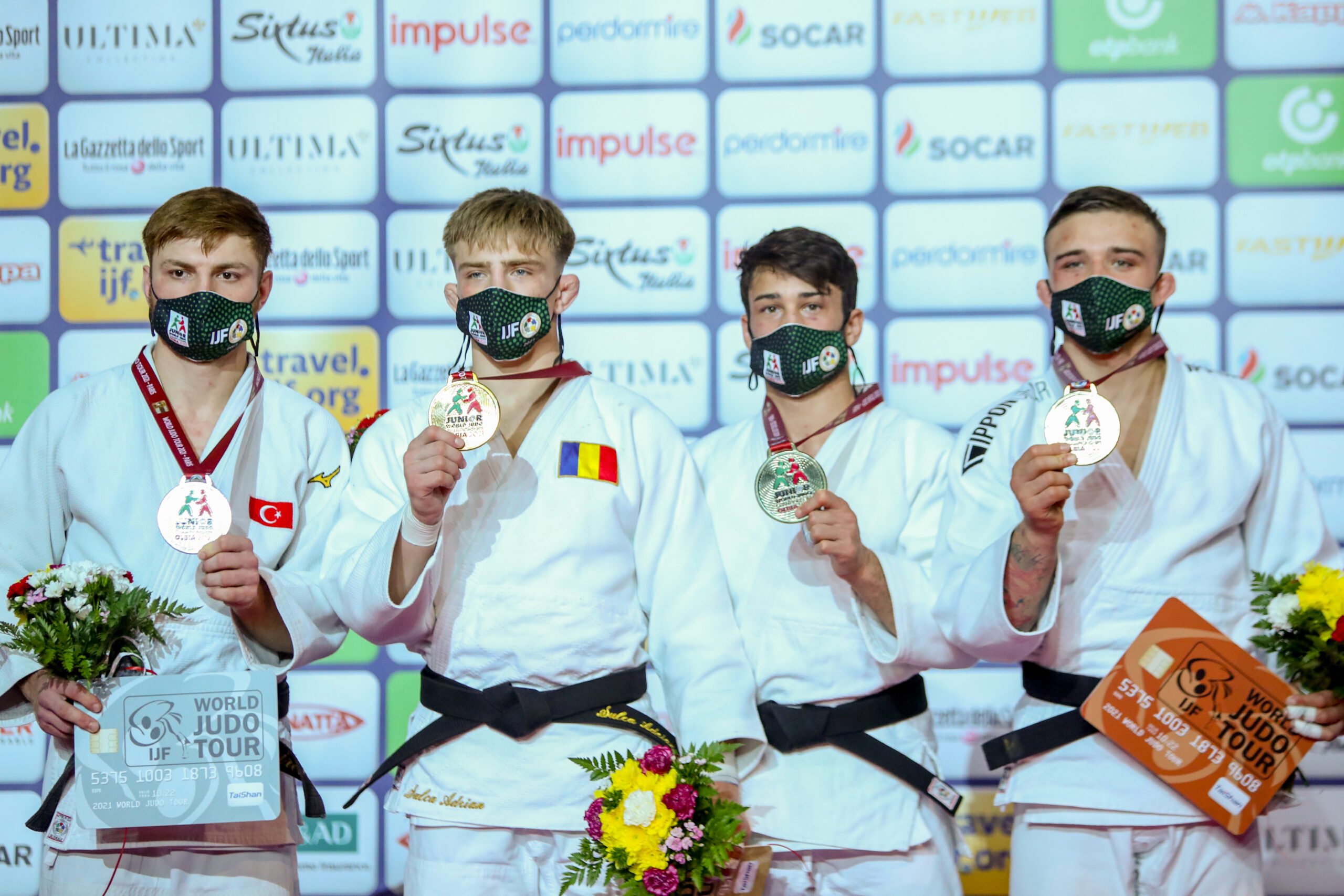 -73kg medallists 🥇 SULCA Adrian 🇷🇴 🥈 DEMIREL Umalt 🇹🇷 🥉 CENTRACCHIO Luigi 🇮🇹 🥉 POCHOP Daniel 🇨🇿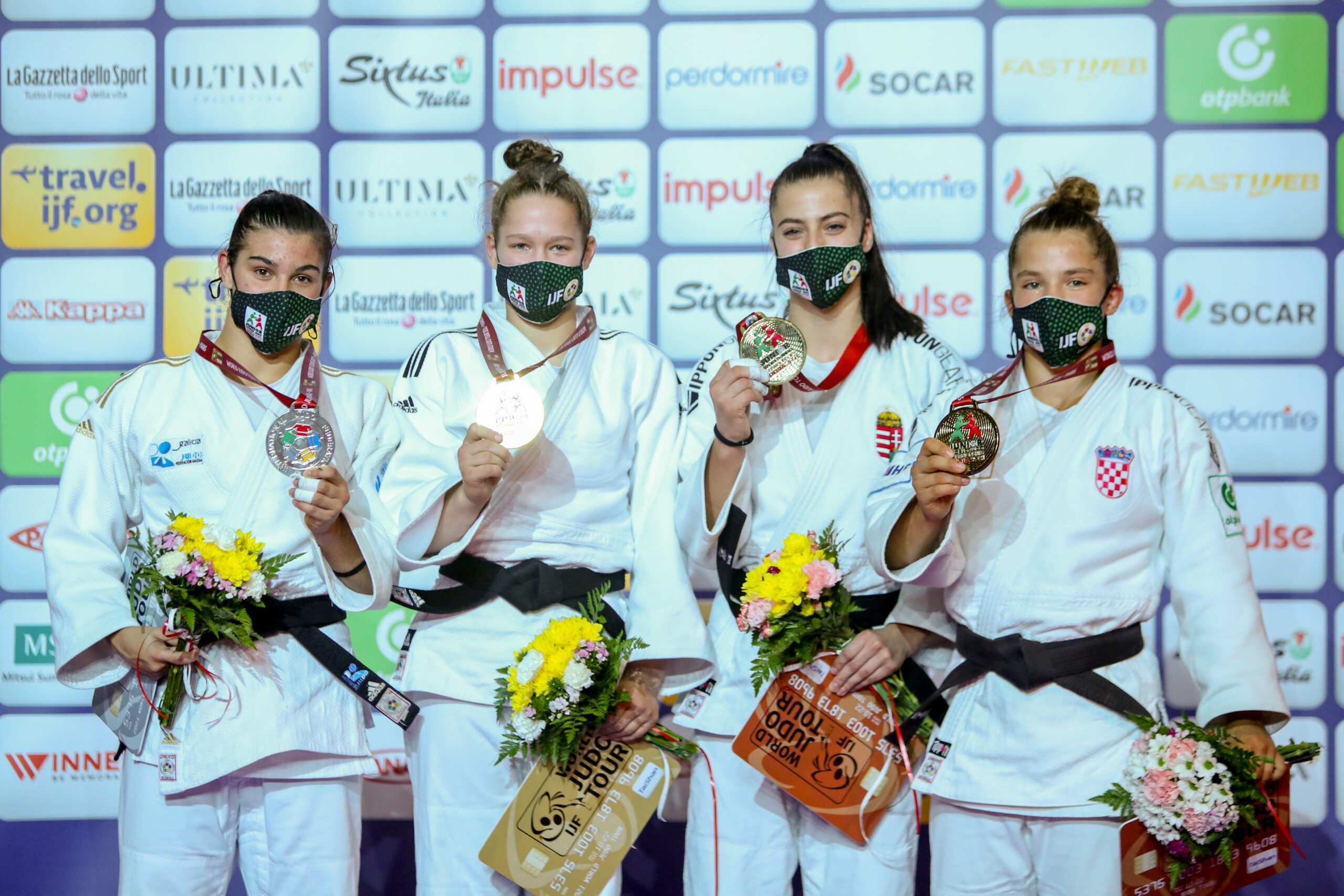 -63kg medallists 🥇VAN LIESHOUT Joanne 🇳🇱 🥈VAZQUEZ FERNANDEZ Laura 🇪🇸 🥉VARGA Brigitta 🇭🇺 🥉KRISTO Katarina 🇭🇷
Day three will continue at 10:00 CEST and all live action can be found here at live.ijf.org.
Loading...
Currently there are no photos available!
Loading...
Currently no data available!
Judoka
Author: Thea Cowen
---