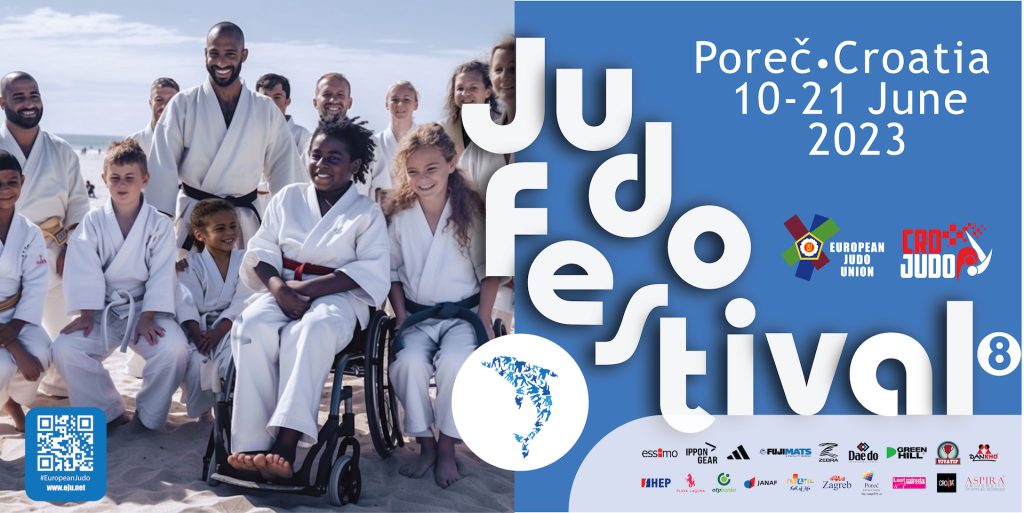 The 8th edition of the Judo Festival is to take place again in the Laguna Poreč — Hotels, Resorts & Camping from the 10th to 21st of June 2023. The previous edition of the festival was a great success with more than 1500 participants. The Judo Festival is a magnificent opportunity to spend time with the family, whilst each family member given the opportunity to choose an activity best suited for them.
Throughout the week, different programmes are on offer for individuals based on needs and desires. During the Festival there is also an OTC which gives everyone the opportunity to see how Olympic champions train and meet them face to face.
Activities that can be followed during the Judo Festival:
Workshops for clubs, organised by the Croatian Judo Federation. 11th-12th June 2023.
EJU OTC. 12th-19th June 2023.
EJU Cadet Training Camp 12th-19th June 2023.
Scientific and Professional Conference, "Applicable Research in Judo". 19th-20th June 2023 ([email protected])
Kids and Family Camp. 17th-21st June 2023.
Adapted Judo Camp. 18th-20th June 2023.